Ultratress Extensions
Temporary Solutions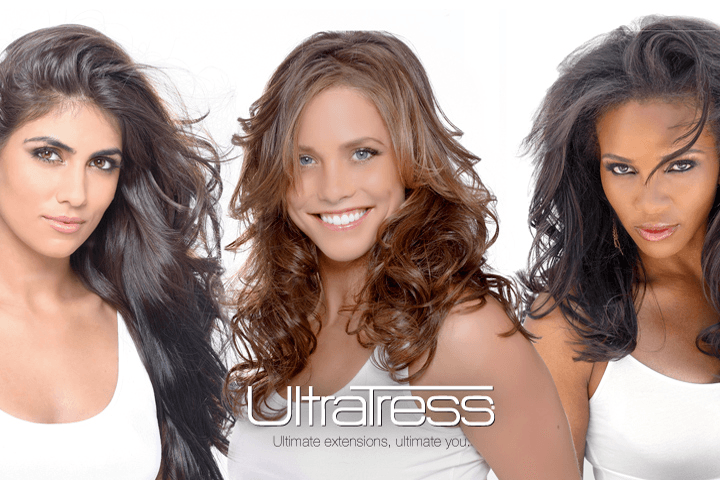 Ultratress Solution
Personal Hair Therapy is helping women get the hair they want, everyday! Personal Hair Therapy now offers Ultratress extensions with 3 different application methods suitable for all hair types! If your current needs or desires include more volume, more body or added length, Ultratress extensions allows for the ultimate in flexibility.  These safe and unique applications truly sets Ultratress and Personal Hair Therapy apart. Contact Amber today for information about your Ultratress solutions.

Do You Have Thinning Hair?
If you have thinning hair Ultratress offers various options to allow you to increase your hair volume throughout your scalp; from the top of your head, and to the sides something no other hair extension brand can do!
Just Looking for Something Different?
If you just want a different look Ultratress' unique application methods offer the best of both worlds to the elite client extensions wearer: friendly to your hair even on an everyday basis, complemented by a beguiling, beautiful and utterly natural appearance.
Special Glamour Occasion?
Going to the Prom? Have a Gala event? Maybe you just want to look fabulous on vacation? The Ultratress collection represents three unique application methods which allow for flexibility to customize your specific needs. Each with its own benefits, Ultratress proves perfect for hair extension applications, saving you time and money as you experience the "WOW" factor!